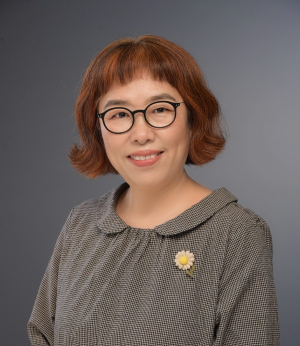 Lee Geum-yi 
Author of Children's and Young Adult Literature
Lee Geum-yi was born in Chungwon, South Korea, in 1962. Since early childhood, she was fascinated with stories told by her grandmother. Lee Geum-yi grew up consuming all forms of narratives she could get her hands on, ranging from popular radio soap operas to the masterpieces of world literature.
She made her debut with the short story  『Younggu and Heukgu (1984)』, in the 1980s when Children's Literature was going through a rapid growth in South Korea.
In the following decades, Lee Geum-yi has been captivating the general readers and critics alike with more than 50 titles that contributed to an explosive progress in Children's Literature and brought about the birth and the expansion of Young Adult Literature in South Korea.
 『Keundori in Bamtee Village (1994)』was received by young readers with great enthusiasm. Encouraged by continuous demand from her fans, Lee Geum-yi followed with two sequels, creating the widely beloved Bamtee Village Trilogy. The trilogy was later turned into a TV miniseries.
『You Too Are a Twilight Lily (1999)』 is considered to have been the foundation for elevating the status of Children's Literature in South Korea. 『Yujin And Yujin (2004)』 began the rise of Young Adult Literature in South Korea, initiating the conversation about childhood trauma and the various challenges of being a teen.
Her short stories and excerpts have appeared in various school textbooks, and many of her books have been selected for One City One Book Campaign and One Semester One Book Campaign.
The power of Lee Geum-yi's stories extend to readers of all ages, as her works are equally loved by children and adults.